I changed my blog skin adi Honestly, i love my blog skin colour so damn much !Yup, Greeeeeen . ♥1 July 2009Today is WednesdayHope i can have a new life in this new month Today went out with my buddiesMonster Jojo, Kah Chuah, Fatty, Tine, Xing Ti, Kuik, and Soo WaiWe were going to watch it !

TRANSFORMER !

We straight away went Jusco right after schoolSoo Wai, Xing Ti, Jojo and i took bus while the others fetched by Miss.WongToo bad ~Met them at food court and we had our lunch there 1st time having my lunch at Jusco food courtAfter lunch, went cinema Guess what, we met Bryan them thereSiliang, Daniel, Chu Liang, Kun Khai and so onSame room as us too !

And and and !


I saw Hu Hong and Jun Kit with their gf Ngek _____I saw you Pi Gu !After watched

TRANSFORMER ROCKS !
Damn nice and i wish to watch it again Lol.Megan Fox is so damn sexy
And i hope i can be as sexy as her Lol ?We Love Bumblebee !Because he is damn cute . xD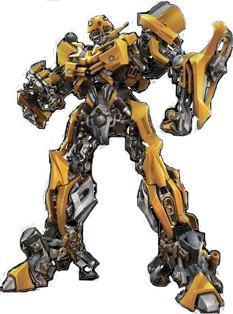 Went home immediately because having tuition later2 July 2009Today is ThursdayNot in a good moodBecause scolded by my parentHonestly, i know myself wellI know that my result is not as good as sisterBut at least i tried hardBut you just not satisfyMaybe i really haven't try my best .Maybe i really too stupid .Or maybe i am really useless .Why you have to compare my result with cousin's resultShe is in art stream while i am in science streamAnd it is totally different !Ish ! =SAnnoying me !3 July 2009Today is Friday !I love Friday, because the next day is Saturday !BUT BUT BUTI had a bad morning Very very bad morning Lol.What the hell i am talking about .Kena tahan by a " great " prefect during the operation Because of my socks ?!Well, my socks were long enough and i think i won't kenaDamn she tahan me and said FAIL !Even En.Lim doesn't catch me with this lengthBut you ?!Asked me to buy the school socksWell, i don't mind with the SMKB words in blue colourBut it costs RM4 per pair !WTF ?!I can buy N pairs of socks outside there with RM4And stop saying what " If you don't want to buy, go and see teachers . "Why must always be teachers ?No others ?If not " If you don't want to follow the rules, call your parents to fetch you home . "Hey, damn lame you know ?If you can, just handle by yourself Without saying teachers, home, parents blar blar blarCeh !Perjanjian is done For those doesn't want to buy socks todayIf you caught by prefects again, then you have to buy the school socks with RM12And i am one of them =SHey Chai HueyDon't need to apologize to me whatNot your fault and i know that you were not willing to do that But your " great " seniorSigned then went back to the classShowing my black faceAnd i know i scared some people=DI am not emoJust madWent back home after singing competitionJason dumped me in Malaysia and he will only be back after 2 yearsNo way ! 2 years again ?Hey, maybe i will meet you there .I will miss youRmb to miss me too !xD
I just don't want to leave here !